Audiences at Cal Performances on Thursday, March 19 witnessed two seminal jazz composers, Herbie Hancock and Chick Corea, produce an experimental showcase testament to their illustrious and diverse careers as some of the most important jazz icons of the century.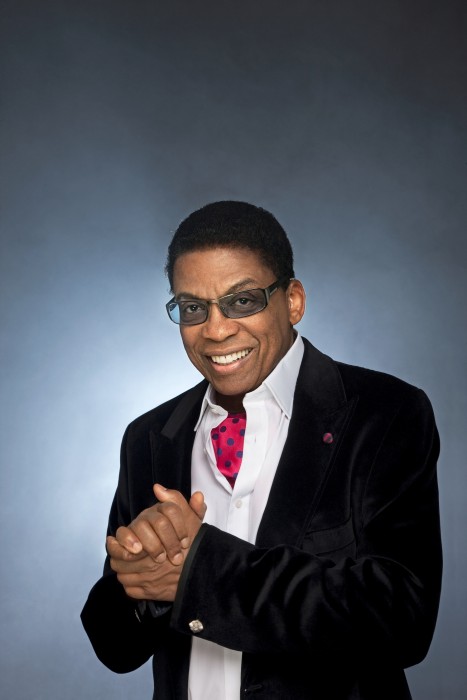 Delving into classical, funk, soul, and even techno with his single "Rockit," Herbie Hancock has left his invisible hand plucking at the foundations of nearly every jazz-infused genre. At this point many critics may allude to a specific nature or technique which encapsulates a particular artist, but the beauty with Hancock is that the only technique which may be attributed to his genius is experimentation. In the words of the Chicago Tribune, "Herbie Hancock has lived many lives in music."
As he explains in his interview with the Tribune, curiosity has no boundaries or categories in which it can act; it is that gust of wind which takes leaves over moors and mountains to land safely in the desert or glacial remains of a forgotten, drifting ice sheet. Riding this wind, Herbie explored and pioneered musical fields, successfully fusing soul and funk and jazz. In 2008, he won a Grammy for Album of the Year River: The Joni Letters and an Oscar for Best Original Score with Bertrand Tavernier's Round Midnight (1986).
Forget 'musician,' he's a true artist.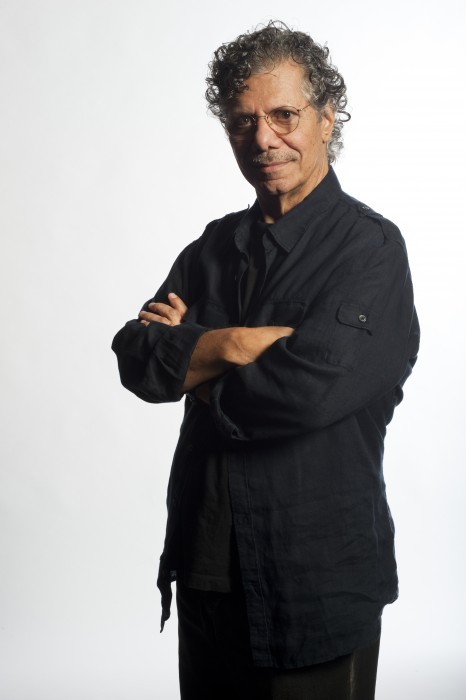 Across from him at the second concert grand was 20-time Grammy Award-winning keyboardist and unparalleled virtuoso Chick Corea. Chick has been at the forefront of jazz as a renowned pianist and keyboardist since 1966, with a sensationally creative flair that is widely admired. In 2014 The East Valley Tribune wrote, "Passion, not perfection, drives Chick Corea." An appropriate description, for Chick Corea expresses his fervent belief in the fact that "perfection is a wrong goal to seek" — an interesting comment from a musician in a discipline stereotypically praised as a hub for perfectionists.
The two artists have an interesting historical connection, which was made quite apparent Thursday night as they filled the space between pieces with mutual stories and memories accumulated over the years. Both artists were heavily involved with Miles Davis: Hancock was a trumpeter for the quintet, while Chick succeeded Hancock as Davis's keyboardist.
Corea and Hancock first toured together in 1978 and have since decided to rekindle their talents for another tour.
Thursday evening at Zellerbach Hall the duo commenced with an experimental dance, fusing keyboard synths and effects with classical melodies and staccato jazz phrases. Admittedly, we in the audience were thrown into the deep end. From the beginning, Hancock and Corea were reciting their technical talents. If there was a melody, it was a very subtle element of the technical undertow. The performance was a dialogue of phrases, each musician replying with their own bursts of sounds. It was difficult to judge whether or not the audience was taken aback or if they were enjoying the show, but it soon became clear that many were silently admiring the technicality of the show as opposed to the melody of it through occasional hums and nods of appreciation.
But we must ask ourselves, why were we there? Was this a show where we expected the artists to satisfy the needs of the audience, or was it rather the opportunity for the audience to witness a rare musical and historical moment? Switching the point of view from audience member to performer only made the performance more enjoyable.
With every call and reply, the keyboardists exchanged excited smiles: they were curious. Curious about the mind of the other, about the unexpected note which the other would employ and put forth for the other to juggle. As Herbie confesses to Sacha Pfeiffer at Boston's 90.9 wbur, "it took me years to learn that [a mistake is not a mistake]." Having overcome this lesson at the level of these artists, music becomes meta-theoretical: the unconventional or the conventionally 'wrong' can be equally beautiful if handled with aesthetic curiosity. Throughout the evening, he toyed deliberately with cosmic and droning ambient effects from the keyboard, displaying his willingness to explore otherworldly sounds and motifs in his music.
And then without warning he and Chick would stop — a piece would end, and the artists would rise, grab their respective microphones, and begin to comically entertain the audience (and themselves) with free flowing jokes and nostalgic memories of their past.
It was in the final piece that we finally found melody, and it was truly beautiful. The music had texture, color, flavor; it made you feel comfortable at moments and at others anxious and weary. It was a towering embodiment of jazz improvisation, without future or past — everything existed in a constant present and in that moment, we were all curious.
Article by Nikos Zarikos
Comments
comments