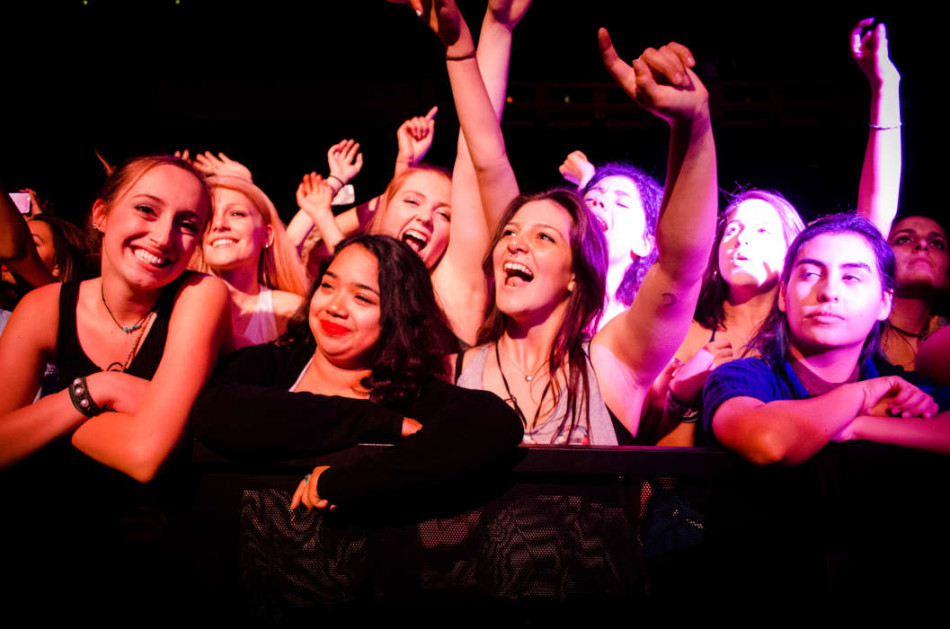 Cherub, an electro-pop duo from Nashville, is far from angelic. Raunchy lyrics and a party-hard attitude define their musical style. And the energy shows in their live performance, as well.
Playing at the Fox Theater in Oakland this past weekend, Cherub opened with an impressive set of guests, Shooka and Hippie Sabotage. Best known for their remix of Tove Lo's "Habits (Stay High)", Hippie Sabotage also showcased their chart-climbing original song "Your Soul". And the crowd ate it up.
Opening with a punchy song, "xoxo", Cherub clearly had a night of debauchery planned. From beginning to end, Cherub really knew how to keep the audience on their toes with playful shenanigans and lyrics that jested at escapades with drugs, alcohol, and one-night stands. Unfortunately, over the course of the night, Cherub suffered a common problem among synth-heavy electric bands: their vocals were drowned out by the much louder instrumentals.  While detracting from the overall experience, it clearly didn't stop the crowd from dancing to their funky disco beats.
Walking back on stage for their encore, Cherub performed the catchy party anthem "Doses and Mimosas", the most anticipated moment of the night. Capturing the essence of this light-hearted performance, Cherub can easily be compared to a bottle of fizzy champagne. There may not be much substance, but it's a guaranteed night of fun.
Article by Willa Peng
Photos by Edfil Dulay
Comments
comments