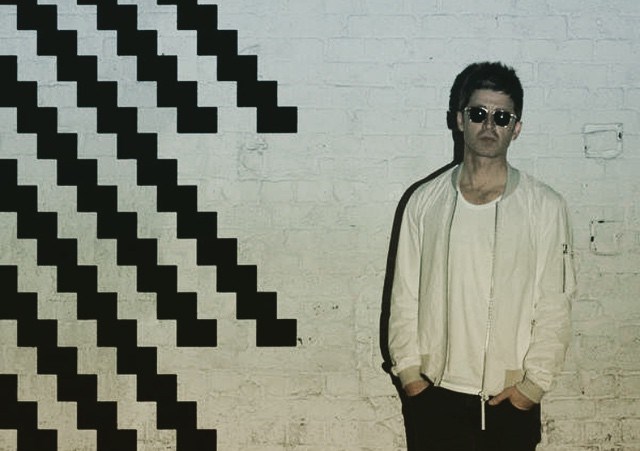 After months of anticipation, Noel Gallagher's High Flying Birds has released his second album. Finished on July 13, 2014, fans have had an apparently pointless and agonising wait for this album; however Chasing Yesterday (2015) has been well worth the wait. Retrospective and fluid in production the record showcases Gallagher's seemingly never-faltering songwriting talents while including some reproduced unreleased tracks from his Oasis years. Chasing Yesterday is Gallagher's most eclectic album to date, with saxophone making an appearance on at least two tracks ("Riverman" and "The Right Stuff").
The forte of this album is its production — Dave Sardy, Gallagher's regular producer, was unavailable to work on the record so Gallagher produced it himself. Despite being the first time Gallagher has produced an album, the segues between songs sound polished and finished product is slick. Reminiscent of the muffled voices and spoken lead-ins to tracks on The Beatles' Revolver (1966), Gallagher creates a sense of the album being recorded in one go. Held chords morphing into subsequent tracks further adds to the slick and fluid production which makes for an album perfect to listen to in its entirety. In today's music climate which is predominated by singles, Chasing Yesterday stands apart as an album as a whole. Moreover, despite incorporating unreleased Oasis tracks, the album doesn't seem too disjointed (perhaps because it is the first Noel Gallagher album to truly play with a wider variety of music styles thus feeling like an eclectic, rather than fragmented record).
With little hope that Liam Gallagher and Noel Gallagher will put aside their differences, and Paul Weller threatening in jest that his friendship is over with Noel if they ever do reform, Oasis is not likely to reform for a good many years. Therefore, for those pained at the thought of not hearing a new Oasis track for a while, I thoroughly recommend purchasing the deluxe edition of the album which features the unreleased Oasis track "Revolution Song." This and a few other gems from the Oasis years will quench your thirst for those classic Oasis anthems while allowing you to stop having to listen to bad bootleg recordings from the '90s.
Old Oasis track, "The Dying of the Light," is a golden one on the album. Previously titled "It Makes Me Wanna Cry," a demo of this song had been floating around the internet for a few years. The beauty of the demo lies in the simplistic acoustic guitar backing which takes a back seat to the vocals and allows the lyrics to take true center stage. "I was told the streets were paved with gold, and there'd be no time for getting old when we young," Gallagher sings, reminding the listener of tales from his famed Britpop years over a decade ago (indeed, the entire album has a sense of nostalgia from the title Chasing Yesterday to tracks such as "You Know We Can't Go Back"). Luckily for fans of the demo "The Dying of The Light," it isn't overproduced as feared.
Chasing Yesterday's lead single "In The Heat of The Moment" is a classic Noel Gallagher anthem. The second single, "The Ballad of the Mighty I," features The Smith's Johnny Marr on guitar; a collaboration made in heaven. Both these singles stand as strong as "AKA… What a Life" and "If I Had a Gun" on Gallagher's first solo album, which is a testament to his unwavering songwriting talent.
Despite Noel's professed hatred of jazz, Chasing Yesterday has at points a surprisingly jazzy feel, mixed in with Pink Floyd-esque psychedelic sounds and his classic 1990s Britpop rock. Whilst I would have been perfectly happy for another classic Noel Gallagher-style album, the style variation in Chasing Yesterday is refreshing. Maintaining the Irish rock anthemic nature of his songwriting and the lyrical genius of his past solo album and early Oasis albums, Chasing Yesterday (a number 1 album in the UK in the week of its release) flies in the face of the manufactured pop records which dominate the album charts.
Apparently having been whittled down from 50 songs, Chasing Yesterday is an incredibly strong album, with catchy and powerful singles. And if Gallagher has dropped songs off this album and has a further back catalogue of unreleased songs he wrote in the Oasis years, I'm sure we can expect more albums in years to come, leaving fans listening to Chasing Yesterday, and waiting for tomorrow.
Article by Maddy Smith
Comments
comments