On a Tuesday night, the Chapel opened its doors to a lukewarm audience that trickled in over the span of two hours. So lukewarm, in fact, that I was able to successfully save the two stools next to me for a father and his young son who left to get a quick bite to eat. As I dutifully executed my job as a seat saver, the night kicked off with a local band hailing from the DIY community in Oakland, club night. Despite the smaller size and disenchanting lack of enthusiasm of the crowd, the new experimental pop punk band, having dropped their first EP just this past August, managed to deliver a promising and endearing performance. After a quick set change, they were followed by another band with DIY roots; Chicago's post-punk NE-HI. The group seemed so at home in the space, and each band member's eccentricities shined on stage without subtracting from the cohesiveness of their sound. They evoked feelings likened to those one might attach to cult classic films, comfortably unfamiliar, and managed to finally find the audience's pulse.
With a tangible increase in size, and a heartbeat thanks to NE-HI, the audience was ready for Chad VanGaalen. And when VanGaalen ambled on stage with his band, the crowd didn't even realize he was actually on stage until a few individuals recognized him and began to yell. Quickly throwing on his guitar, they launched straight into "Mind Hijacker's Curse" off of his latest album, Light Formation. With VanGaalen's spot-on vocals and the band's tight sound, they delivered a wonderful night of raw and rehearsed music.
While the songs were sounded just as good as they do on the record , the show was not what I was expecting at all. Maybe it was because I decided to watch a few of his music videos before the show. The visual supplements to his music, which he animates himself, fall somewhere in between the categories of psychedelic and grotesque. Although I haven't dedicated the time to cracking their codes, at the surface they seem like they could be a commentary on humanity. That said, I was expecting a live show by VanGaalen to be more militant in its weirdness that is showcased through his animation. Instead, I got a very tame and conventional performance.
As if he could hear my thoughts from the back of the Chapel, VanGaalen decided to shut me up and prove me wrong during the middle of "Peace On the Rise" from his 2011 album Diaper Island. As the drummer started to hit the tops of his cymbals and other instruments that were out of my line of sight, making it sound as though chimes were fluidly clashing against each other in a steady gust of wind, VanGaalen pulled out a large woodwind instrument and began to play. While the band launched into a full ambient score, the lights flashed from regular streams of color to a projection of what I can only describe as a psychedelic beehive. The image seemed to breathe with the swelling of the music. In a night of pleasant music and plain execution, VanGaalen steadily nursed the venue into an experience of aesthetic sublime, much like a Wordsworth poem.
VanGaalen doesn't come out often. He even voiced his concerns about touring by sharing with the audience that when he "pictures these things at home" he expects no one to show up. I hope the healthy sized crowd chanting "one more song" at the end of his set convinced him otherwise.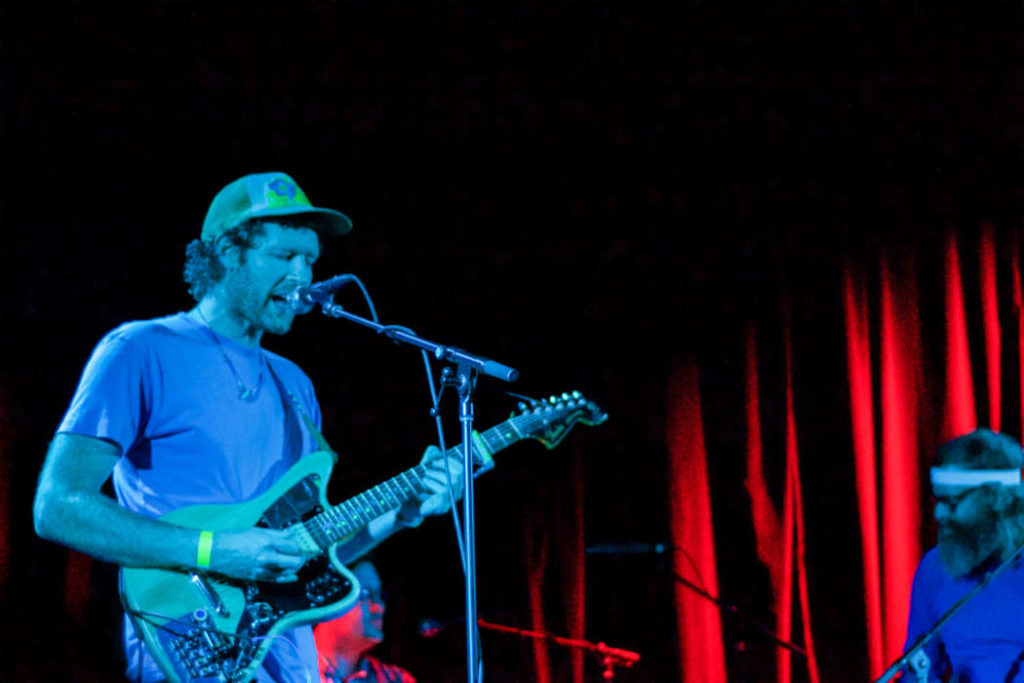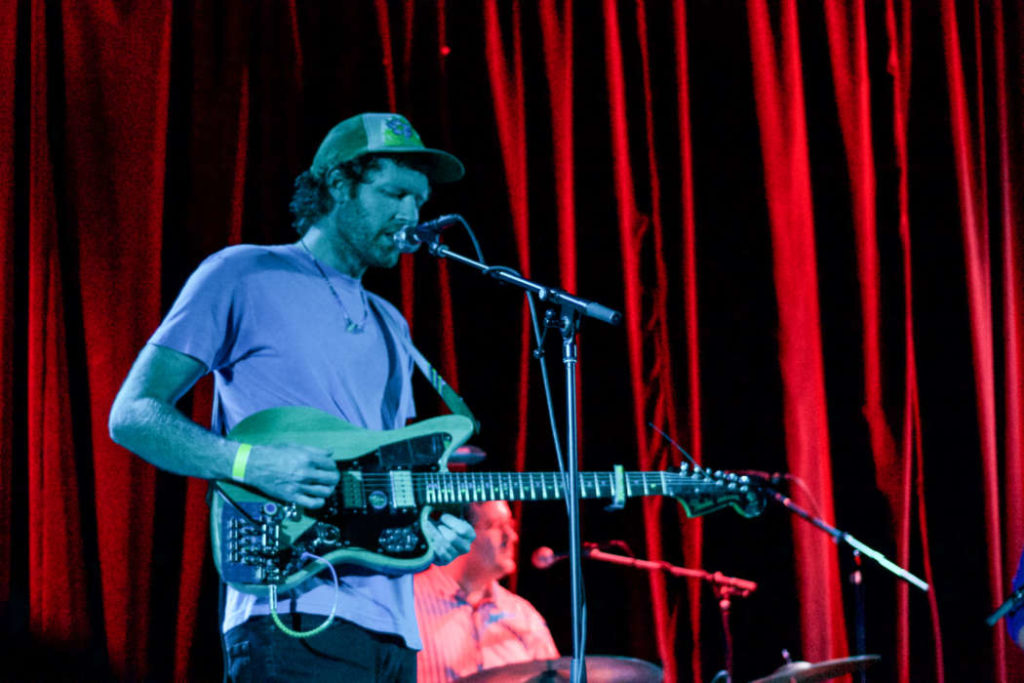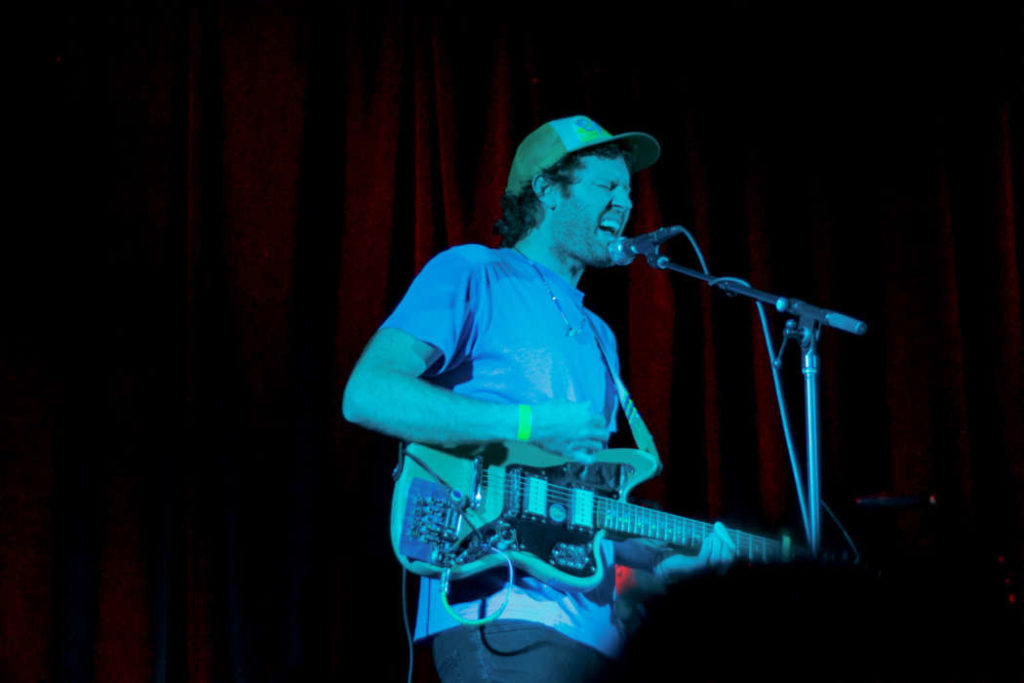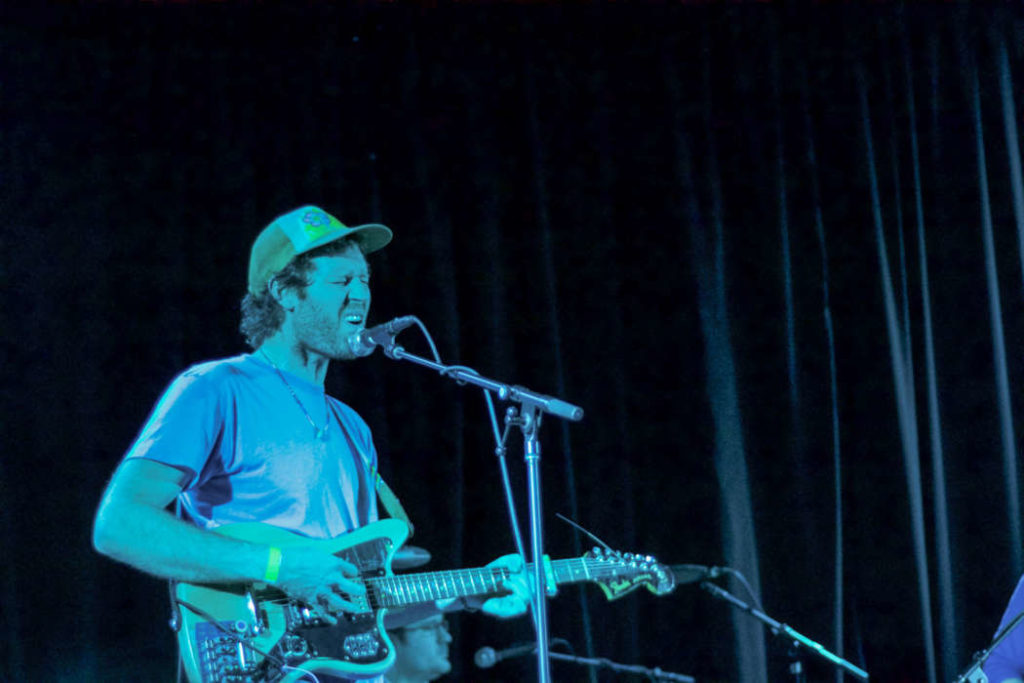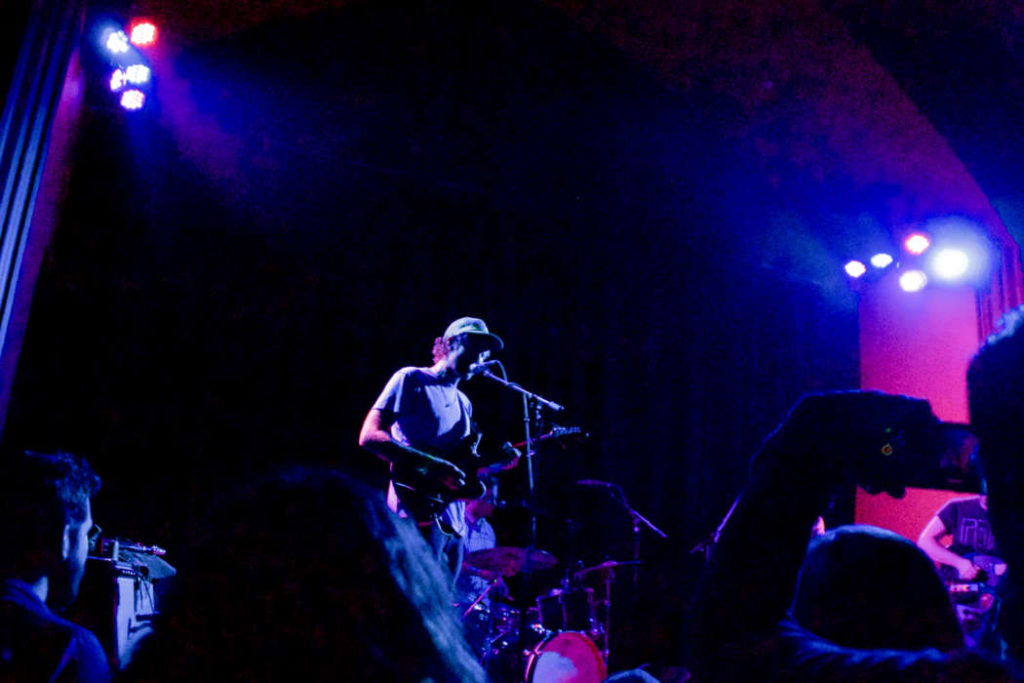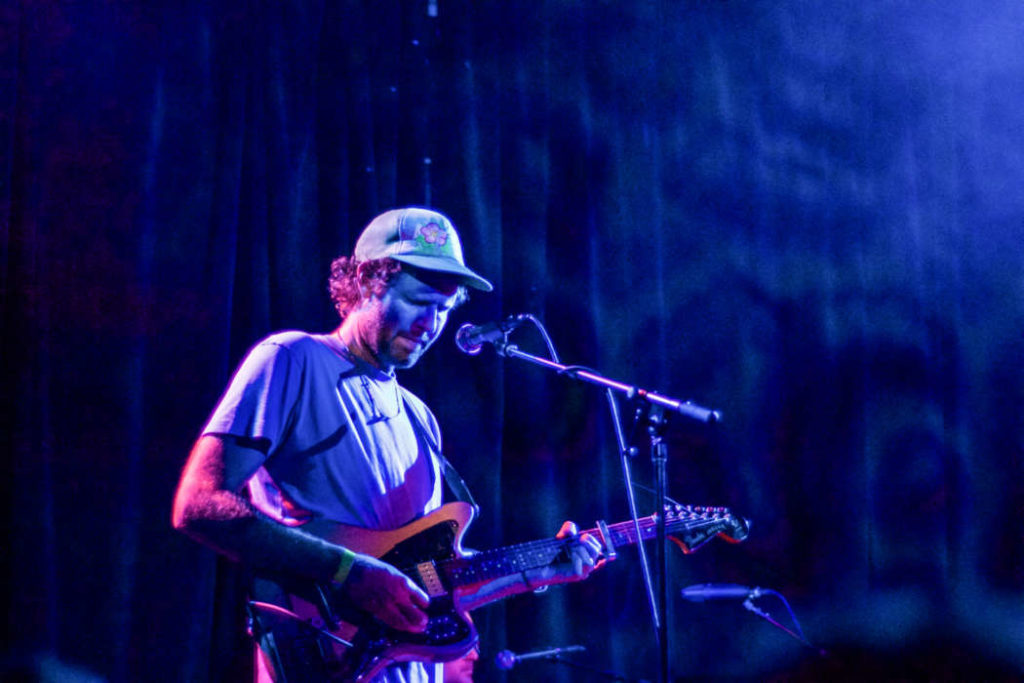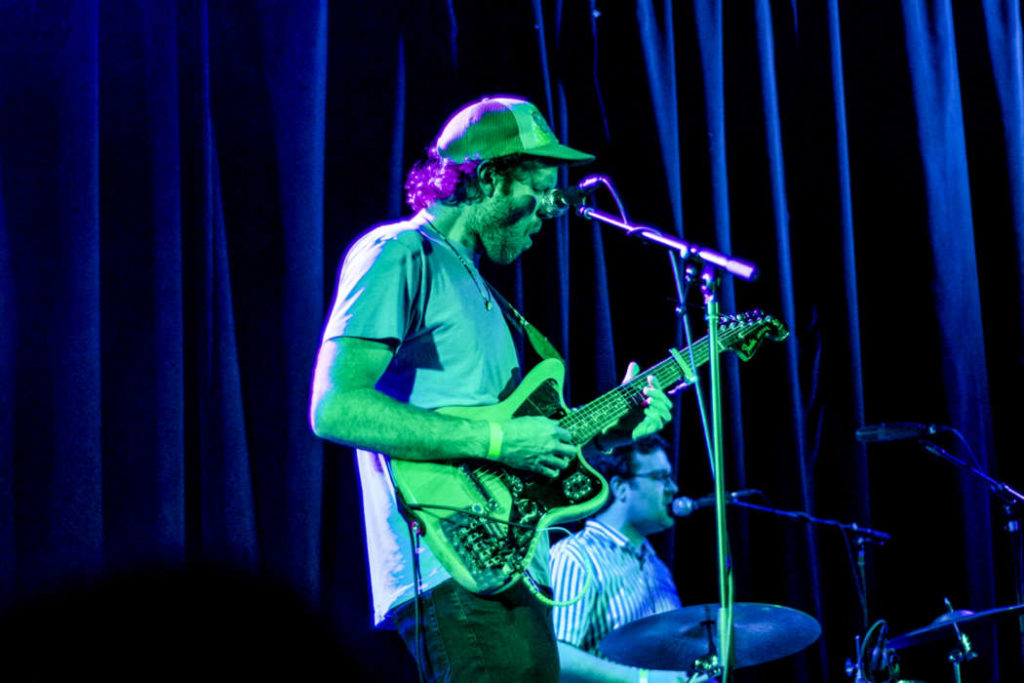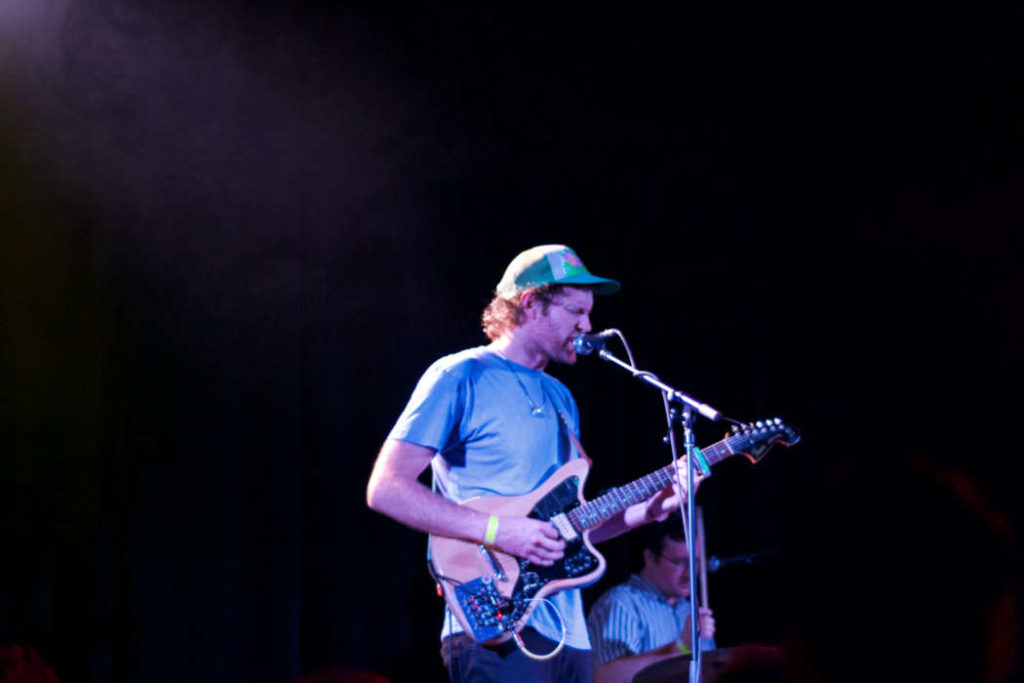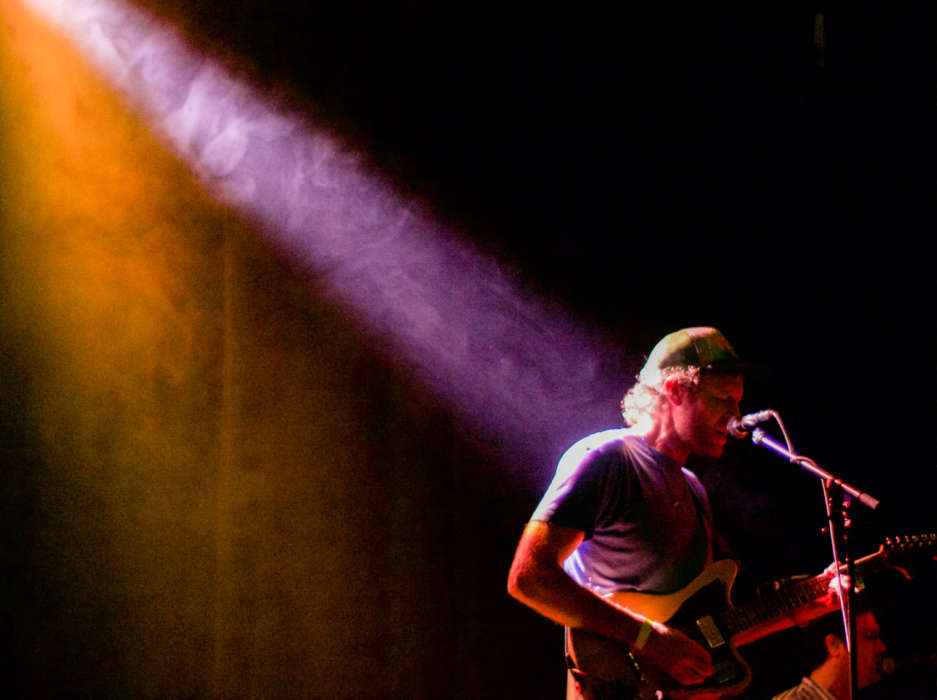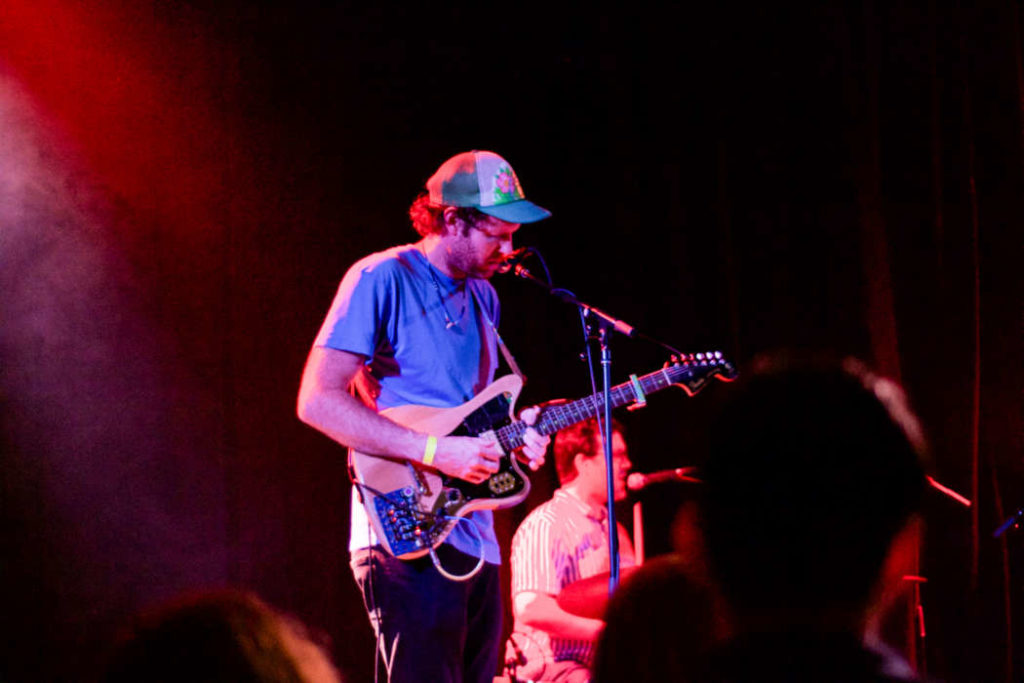 Article and Photos by Rebekah Gonzalez 
Comments
comments