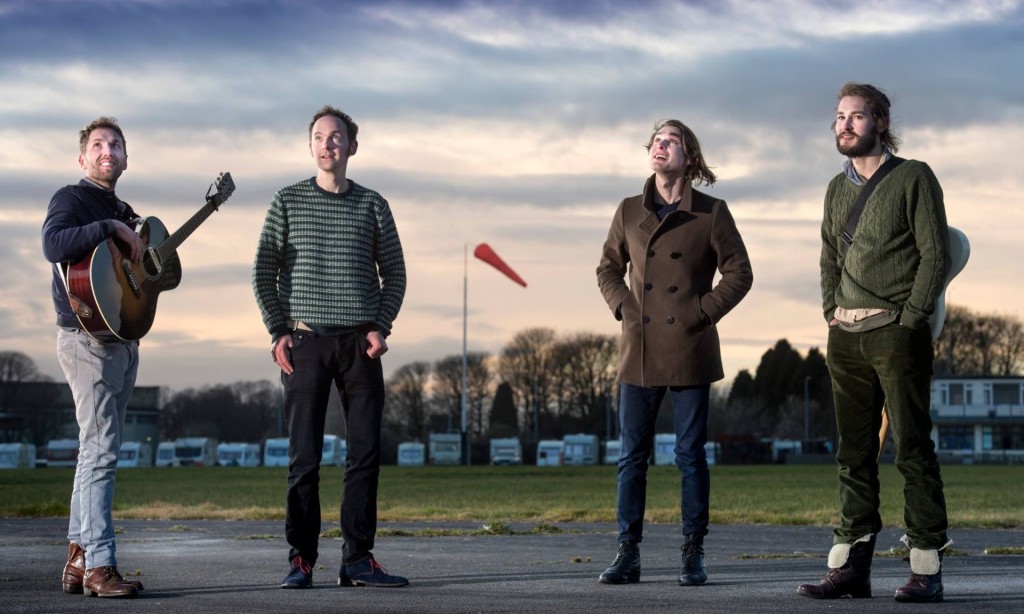 Stornoway, hailing from Oxford, England — and not from a fishing town in Scotland as their name might suggest — have always been a lovably odd band. Though often categorized as folk and having made their rise on the same wave as Mumford & Sons and Noah and the Whale, Stornoway still have what can only be described as an uncategorizable sound.
With a reputation for surprising quirks, they have been known to use anything from carrots to kazoos in their recordings, and this surprise factor can be found among Stornoway's members, too. In addition to fronting the band, lead singer Brian Briggs holds a PhD in ornithology. That's right, people, we're talking birds.
Fowl imagery has made its way into previous albums Beachcomber's Windowsill (2010), Tales From Terra Firma (2013), and You Don't Know Anything (2013), from layered recordings of birds chirping and the line "I am a seabird; you are the Arctic Ocean" to mentions of albatrosses and the debut album track "Watching Birds."
However, in contrast to their earlier efforts, Bonxie — out this week via Cooking Vinyl — discards any subtlety about the band's connection to its feathered friends. The album title itself is another name for a Scandinavian bird known as the great skua. Bird recordings play a more significant role in the album, and the music video released with the track "Get Low" features the band frolicking about on a literal goose chase through an airfield.
The album itself embodies Stornoway's signature eclectic style, from spacey techno in "Heart of the Great Alone" to the upbeat bop of "Lost Youth" to the folksy instrument-less choral arrangement in "Josephine." Briggs sings every track with the kind of clarity one might expect to hear in a Broadway production. Unwavering and pure, his vocals blend perfectly with deep group harmonies from bassist Oli Steadman, drummer Rob Steadman, and multi-instrumentalist Jon Ouin.
The lyrics of each track share an honesty that is typical of folk, even if the music isn't necessarily so (typical). "Love Song of a Beta Male" bluntly accepts a role as the nice guy with lines like, "Don't ask me to buy you fancy lingerie / Well, it's an awful lot of money and I wouldn't know your size."
Bonxie isn't your soft, relaxing record or your generic indie/folk/what-have-you album, but rather a remedy for when your ears are craving something altogether interesting, a wee bit wry, and occasionally bizarre. It puts no effort into trying to market itself to a genre or a type and follows no pattern in the style of its feeling—except, of course, for good-natured honesty and a deliberate refusal to take itself too seriously.
Article by Kavitha George
Comments
comments