The Rickshaw Stop is a cozy, snug venue, perfect for indie acts to perform intimate shows at with a small audience.
Billie Eilish, given her social media clout and recent explosion in popularity, seems far bigger than the Rickshaw Stop. She's been covered on Genius, Fuse, and most notably, Kim Kardashian's Snapchat, and is seeing millions of views on her music videos. Her ear-candy, big-production electropop would be more appropriate at the Bill Graham Civic Auditorium — or in a few years, maybe the Oracle Arena.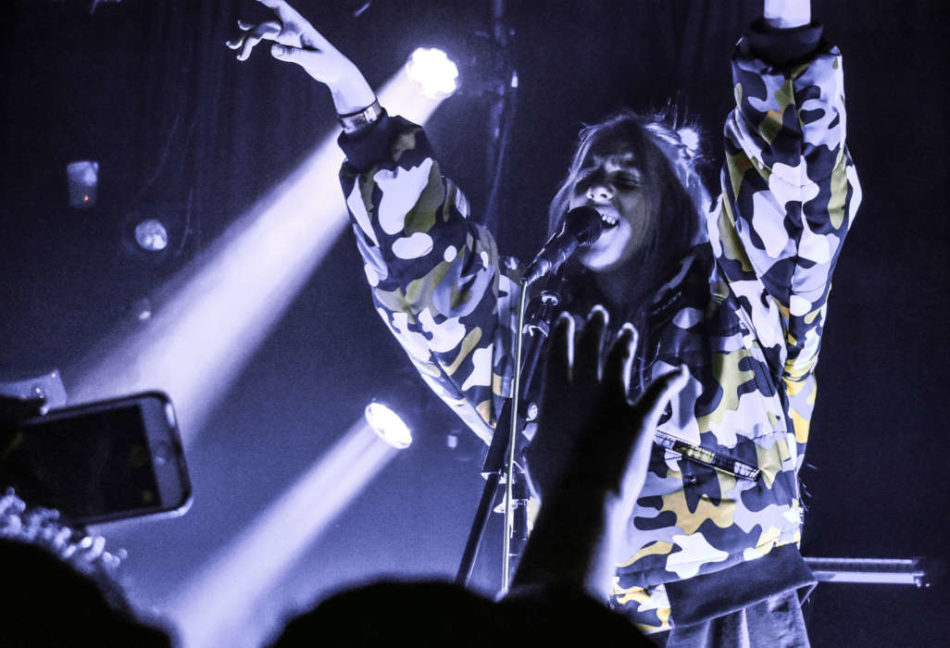 Despite the size disparity, it turns out having a show at the Rickshaw Stop (a 4000 sq foot venue) worked perfectly: Eilish's set on Saturday was a condensed ball of stadium-level performance on a bedroom-sized stage. From subtle pop bangers like "my boy" to ethereal ballads like "Ocean Eyes," the 15-year-old prodigy put on an impressive performance in front of a dedicated audience.
Alongside Eilish was her older brother, collaborator, and producer Finneas O'Connell, who provided backup vocals and live instrumentation for Eilish. The duo's synergy matched that of a session-band backed performance of any Billboard charting act today, complete with well-executed vocal harmonies and live keys. Another highlight of the night was Eilish pulling out a ukulele to play alongside her brother's guitar in what seemed to be an improvised rendition of "Hotline Bling", which effortlessly transitioned into crowd favorite "Party Favor."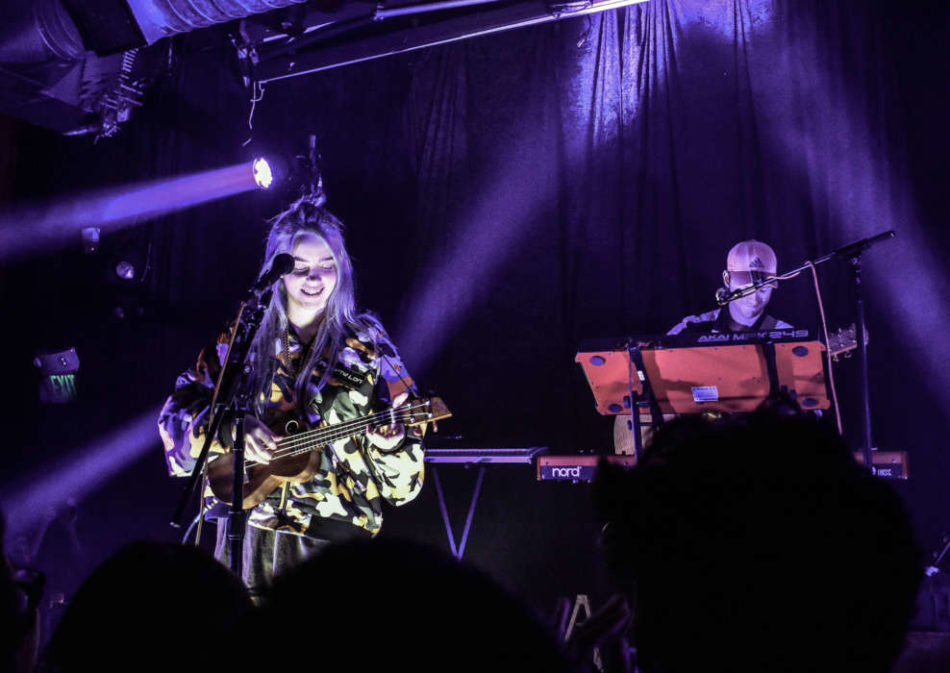 What was most striking about Saturday's set was Eilish's unpretentious, bare-faced confidence. Despite barely having entered her teen years, she seemed unaffected by her meteoric rise to fame, at the same time avoiding the awkwardness that comes with adolescence. To be frank, I don't think any of my friends are as chill as Eilish, and they've got a good five or six years on her. Dressed in literally whatever she wants, Eilish seems honestly cool as hell: no superiority complex, lots of hilarious candor, and unafraid to Milly Rock in the middle of the set.
Article by Adil Siddiqee
Photos by Michelle Cho
Comments
comments