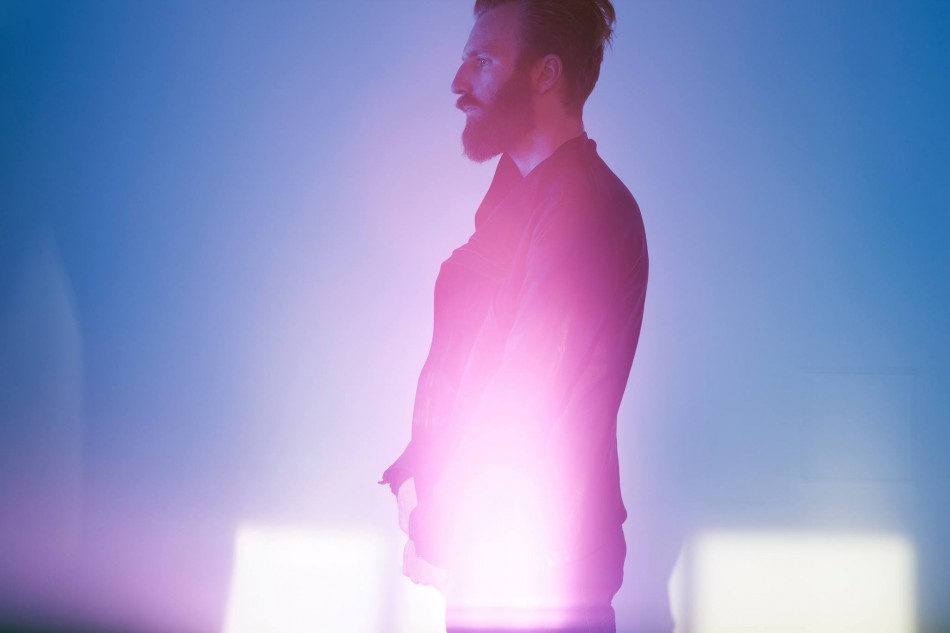 Audio conceived by Icelandic (by way of Australia) minimalist producer Ben Frost — not to be mistaken for the equally edgy visual artist of the same name and country of origin — reminds us of a sinister Whorl (the recent third album from London-based Simian Mobile Disco), a post-Social Network Trent Reznor, and all those others who make hearts flutter erratically in the dark.
We were doing research on the good fellow when we stumbled across the following quote in an intensive interview with The Reykjavík Grapevine:
"The end product isn't about me. I absolutely don't want my bullshit existence as a single white male living in Iceland in the year 2014 to be a defining narrative for a record like A U R O R A. I want it to exist without me, I want it to have its own life.

Reading what people write about my music really upsets me sometimes, to a point where I completely avoid reading those kinds of articles and reviews. Back when I did read them, I would inevitably get mad because of the cheap shots, shoddy analogies, frightening darkness, Freddy Krueger and old Björk metaphors, glacial landscapes and the blah blah blah. Frosty and glacial and barren fucking… landscapes of Jökulsárlón. Fuck you. That's so lazy. And it diminishes the records' ability to exist outside of that context. It imposes an expired narrative, an unimaginative interpretative structure.

It's such fucking bullshit."
At this point, there is cause for retreat, but we're not quitters. No, sir. We listened to A U R O R A, released late May via Frost's own Bedroom Community and Mute Records, before reading about it. It's a work on which you can hear gears spinning and cities shifting; snowfall and fibre optics. The subtleties on the album provide a remarkable index of images. It's a precisely-ordained stream of consciousness; we envision the producer in the studio leveling elements like baking ingredients in measuring cups.
Here's the seven-minute odyssey that is "Nolan" and "Venter," the latter recently remixed by HTRK:
He's an eccentric one, Frost — the more research we did, the more we fell in love with him. He even quotes Kafka in the context of media consumption, "I think we ought to read only the kind of books that wound or stab us." Responsible for several film scores including Julia Leigh's Sleeping Beauty (2011), Frost also did the sound design for Richard Mosse's thought-provoking edit of a X-47B drone assault this past month. The piece, titled "Death is Elsewhere," was chosen as a Vimeo Staff Pick.
And we'll leave it at that. See for yourself what A U R O R A and who Ben Frost is this Wednesday at 1015 Folsom.
Article by Joanna Jiang
Comments
comments