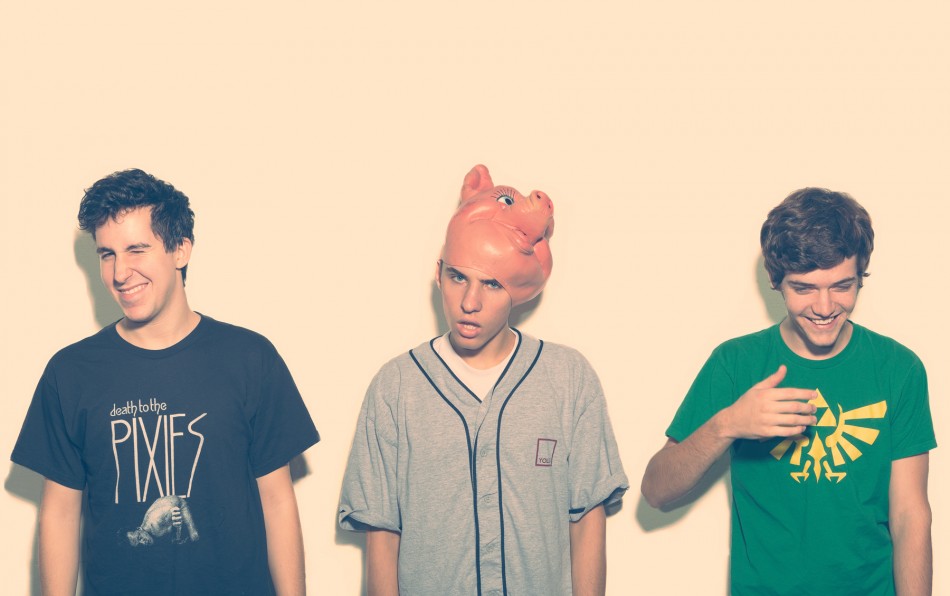 Where hip-hop and jazz meet, there is immeasurable beauty. From A Tribe Called Quest to the productions of the late Nujabes, rappers' flows and polyrhythmic melodies seem to create some holy matrimony in which a very singular experience is born.
And it is this very blessed blend that BADBADNOTGOOD, a Toronto-based musical trio, have built their entire sound upon. The trio, three hip-hop enthusiast musicians, were brought together in 2010 during their time at Humber College. With Matthew Tavares on keyboard, Alexander Sowinski on drums (often donning that iconic pig mask), and Chester Hansen on bass, they have nurtured their shared area of interest with humble beginnings, covering landmark hip-hop tracks, such as Slum Village's "Fall in Love" and Gang Starr's "Mass Appeal," glossing them over with a layer of their signature syncopated charm.
Consequently, this is what caught the eyes of and lifted their names onto the lips of artists more immersed into the hip-hop side of the genre-marriage, especially Tyler, The Creator–daresay the ultimate converse of the band, as a jazz enthusiast hip-hop artist. Perhaps that's why things got so blissfully weird when they jammed together, with echoes of each genus bouncing off each other to the point where it's no longer clear what was the actual foundation: jazz or hip-hop.
More recently, BADBADNOTGOOD have attracted the attention of a longer withstood name in the game, Ghostface Killah — his name punctuated by his prominent presence in the Wu-Tang Clan, and the result is an aural masterpiece.
SOUR SOUL (2015) is a collaborative effort that brings the best of both worlds and meshes them together into a narrative of myriad struggles and picturesque bleakness, as the name of the album suggests. With Ghostface's seasoned storytelling and BADBADNOTGOOD's velvet execution, this is definitely a joint creation, in which no one style can be valued above the other.
Despite the synthesis of the two forces, both band and rapper leave room for each to shine independently. Ghostface tackles the meat of the album, bringing forth all types of grievances. For example, in "Tone's Rap," he rhythmically laments the hardships of "pimpin'." ("'Cause pimpin' ain't easy, but it sure is fun."). Furthermore, he does so in an episodic manner — each episode a new world. From addressing the lessons learned on the streets ("Street Knowledge") to inserting himself into a superhero-esque narrative ("Ray Gun"), no subject is safe from the vivacity and animation that Ghostface breathes into it.
On the other side of the synthesis, there is BADBADNOTGOOD. With Ghostface absent on three of SOUR SOUL's twelve tracks, the jazz trio is left to hold it down,and they accomplish this gracefully with elaborately vivid instrumental interludes. Both the prologue, "Mono," and the epilogue, "Experience," are conveyed through purely symphonic means, bounding the proper ambiance and heavy mood to carry the rapper's dense tales.
However, the band's shining moment is definitely "Stark's Reality," where no words are used, but an anecdote of some type of melancholy emptiness can be detected through the reluctantly lingering notes that desperately grasp to not get swept away by the harshly ringing piano chords.
One brings the setting and the other brings the story to SOUR SOUL, and it is how those cinematic elements merge into a mystical saga — a story of courtship between two genres — that makes this album such a sensory success.
SOUR SOUL is now available for purchase on iTunes and available to stream on Spotify.
Article by Linda Choi
Comments
comments