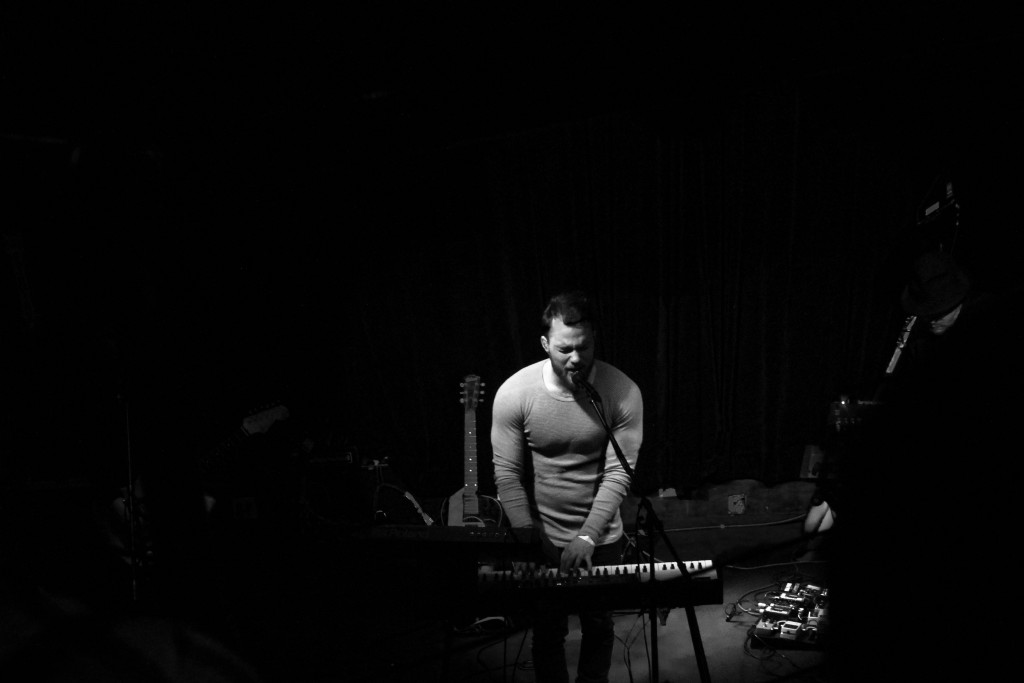 Whenever any mention of Ásgeir is made in the media, a few claims are typically brought up. Like the fact that his debut album Dýrð í dauðaþögn (2012) was very successful in his native Iceland (10% of the nation's population reportedly owns the album). Or that many of his lyrics come from his 74-year-old poet of a father. Or perhaps the fact that he is only 22 years old and has more than half a dozen international tours under his belt. At this point, Ásgeir deserves to be added to the list of Iceland's inimitable musical exports, alongside the likes of Björk and Sigur Rós.
Currently touring as support for Hozier on the Irish musician's latest US and Canada tour, Ásgeir Trausti Einarsson, better known as Ásgeir, made a headline appearance at The New Parish on Saturday February 7. Local singer-songwriter Bhi Bhiman was the opening act.
Opening with his own rendition of Nirvana's "Heart-Shaped Box", Ásgeir's voice easily carried over the din of conversation throughout the small venue. Soft and humble thank-yous after each round of applause, paired with his ethereal tones, betrayed his slight Norse-god complex. After utilizing primarily keys and vocals for the bulk of the set, he made the switch to guitar for crowd favorite, "King and Cross." After a few more songs from In the Silence (2014), the English version of his debut album, Ásgeir finished the night off with "Torrent."
Surprisingly, Ásgeir didn't perform any songs in his native tongue of Icelandic, which would have easily extended his much-too-short set time of approximately 40 minutes. Overall, the night was a laid back and relaxed affair, akin to a night spent stargazing with good company. It was, perhaps, not the most exciting of times, but quite pleasant nevertheless.
Article by Isaac Yi
Photos by Srijohn Bhunia
Comments
comments