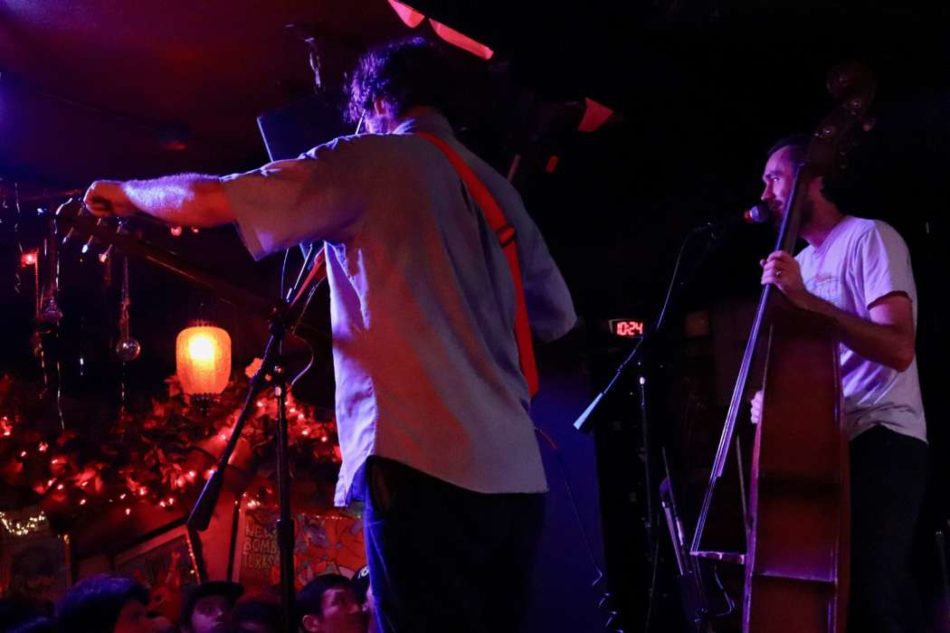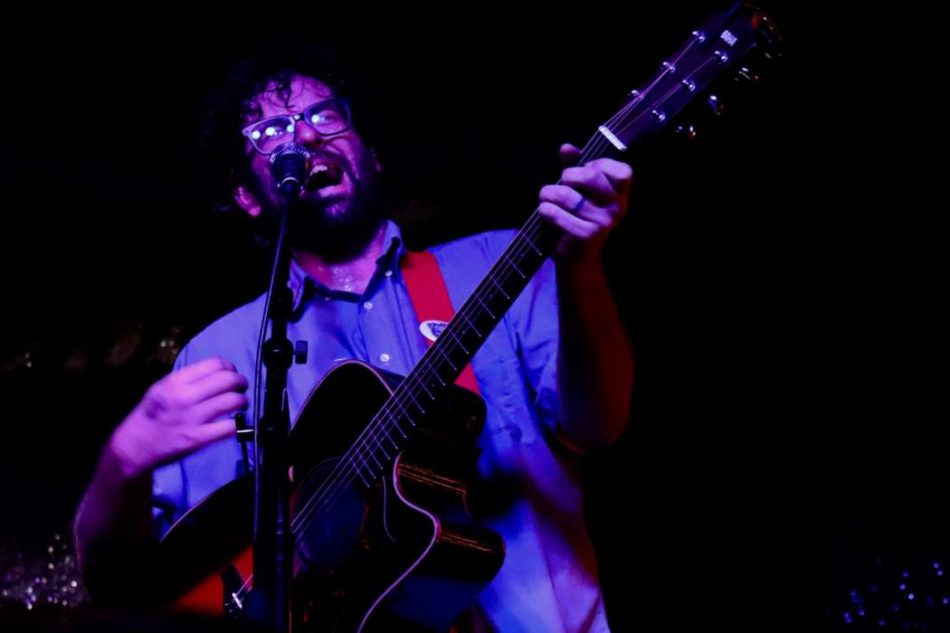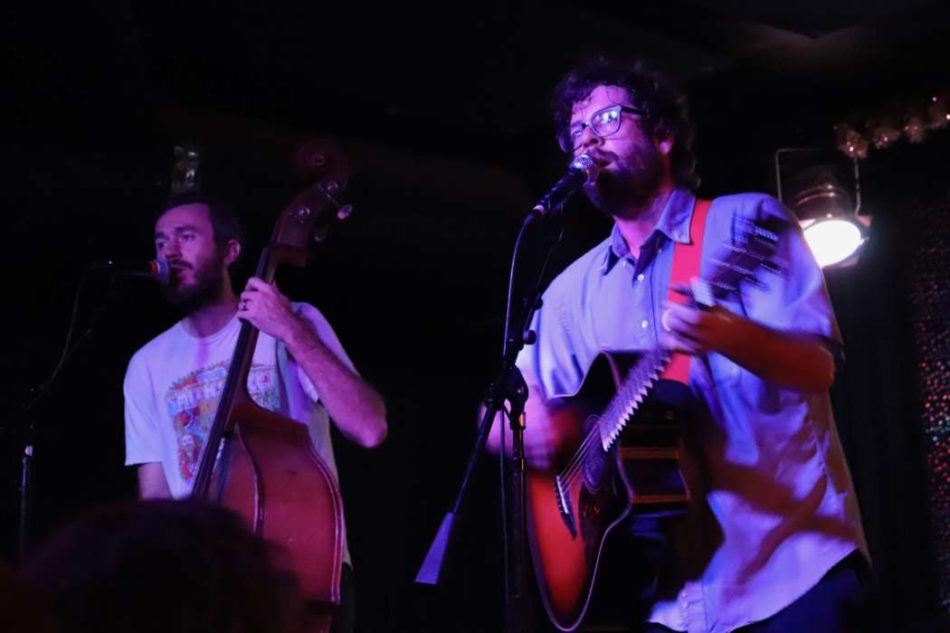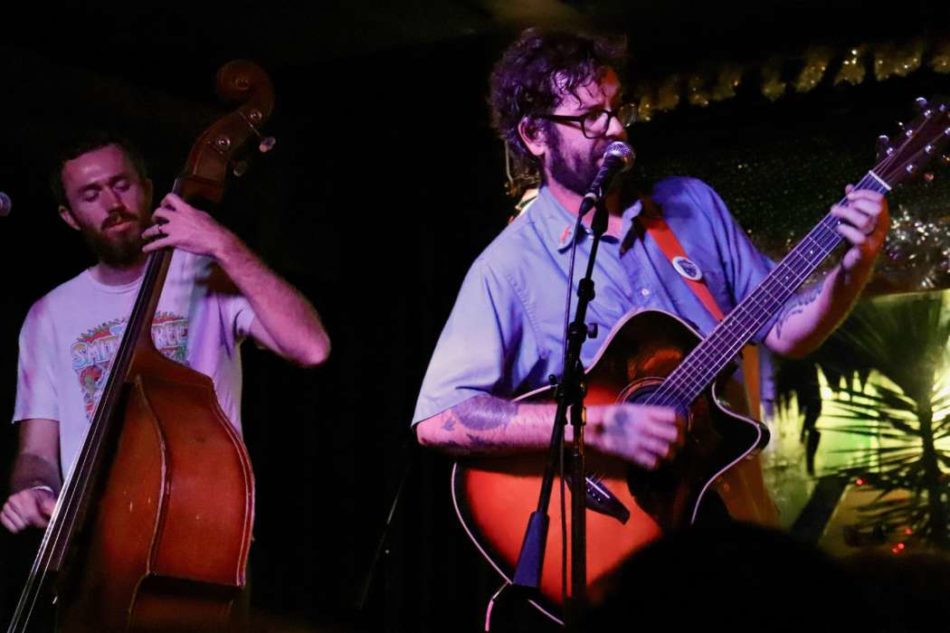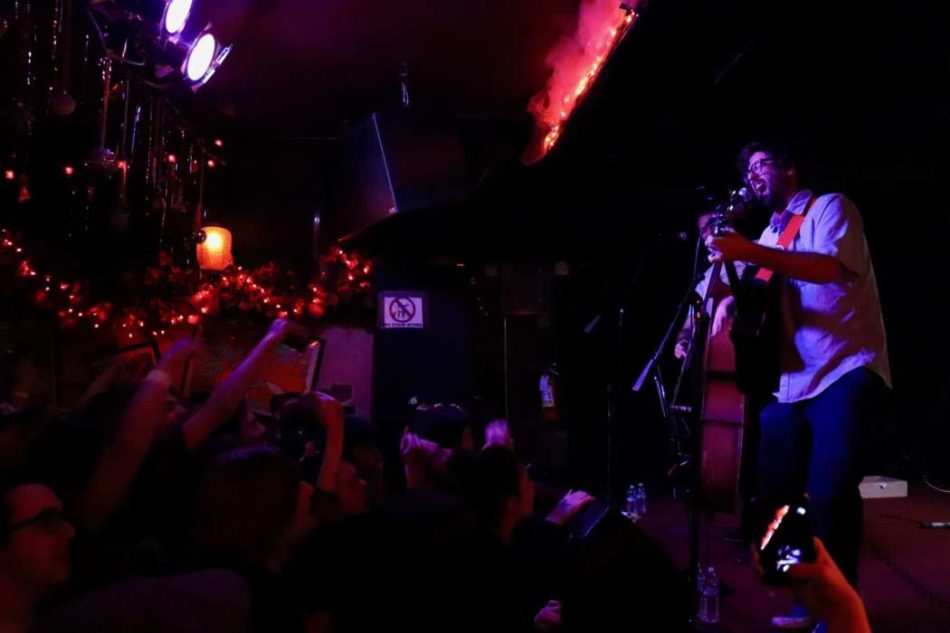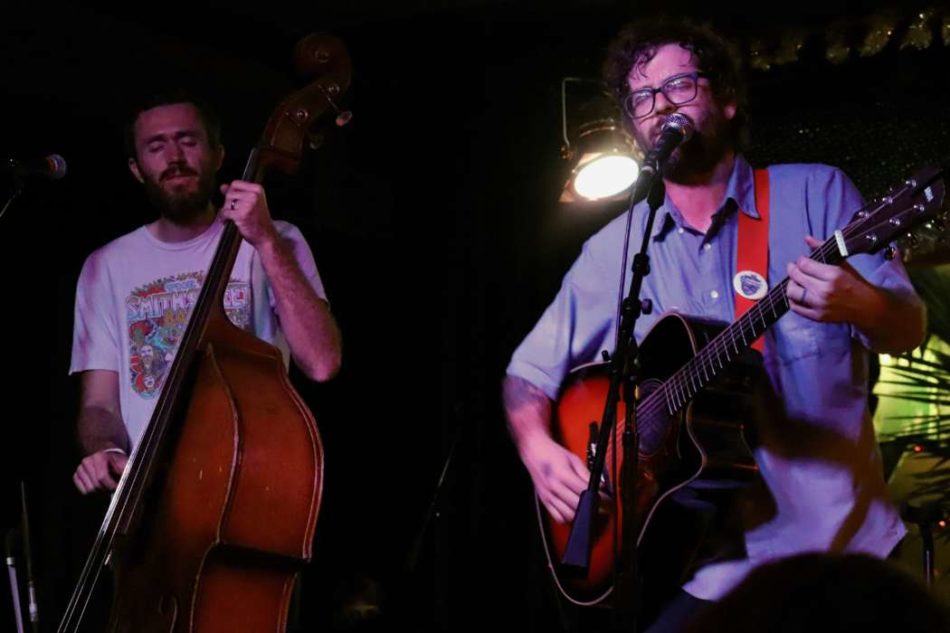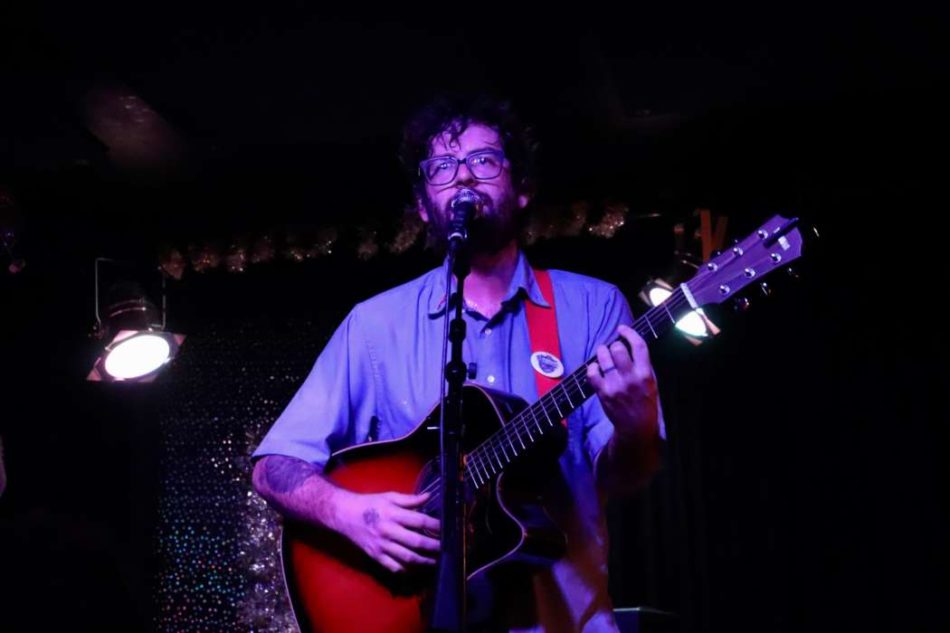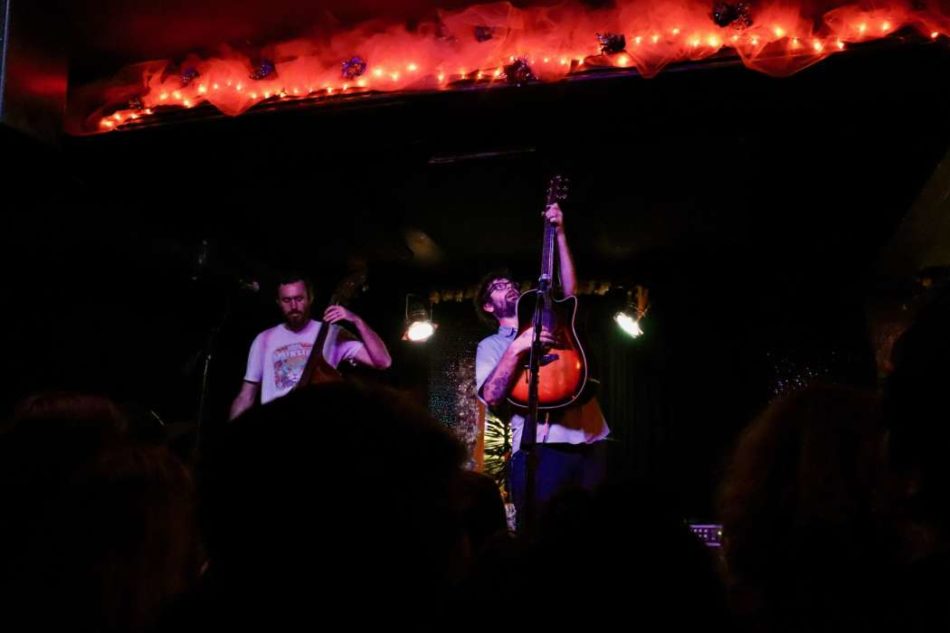 AJJ, a folk-punk band from Arizona, is on tour and selling out shows left and right. Upon arriving to Bottom of the Hill, and edgy punish venue in San Francisco, Kitty Kat Fan Club was halfway through their set. Playing from their two short albums, Songs About Cats (2016) and Workspace Grind (2017), their catchy punk sound and cat-themed songs will get stuck in your head for hours (in a good way).
After Kitty Kat Fan Club's set, there was a brief break before Ben Gallaty came onto stage bearing a large bass, followed by Sean Bonnett with an acoustic guitar. One of their long time fans standing next to me exclaimed, "They're gonna play their old stuff tonight!" The two artists then jumped into their set and played five songs in a row without pause.
The whole venue was filled to capacity with die-hard fans, many of which piled up against one another towards the stage. In fact, so many fans pushed to the front that the density reached an impenetrable level, spanning roughly fifteen feet from the back of the pit to the stage. With every song Sean sang, the audience sang along word for word – the most coherent sing along I have ever witnessed at a show.
AJJ kept the energy up playing one song after another covering all corners of their discography including"American Tune," "Fuckboi," "Junkie Church," "Sense, Sensibility," "Linda Ronstat," and "Little Prince" to name a few. They pulled from albums such as People Who Can Eat People are the Luckiest People in the World (2007), Kind Man (2011), Can't Maintain (2009), The Bible 2 (2016), Back in the Jazz Coffin (2017). Altogether it was a really uplifting and memorable show which kept fans grinning and singing throughout.
Photos and Article by Circe Ament
Comments
comments